Restoration &
Renovations.....
The following shows various stages in the renovation of a cottage in Portesham, Dorset. This semi detached thatched cottage was dramatically renovated and knocked through to the neighbouring cottage, converting into one dwelling.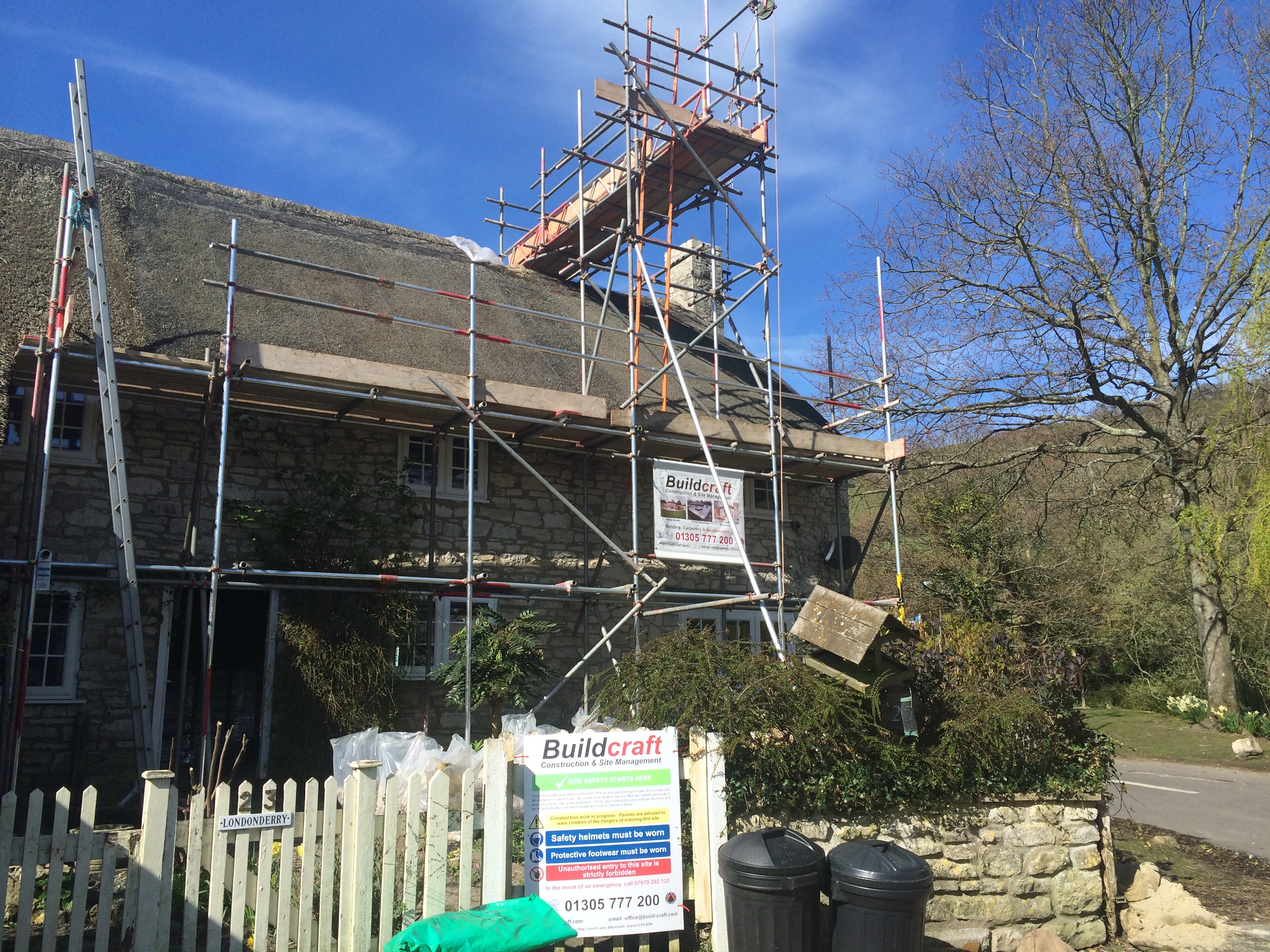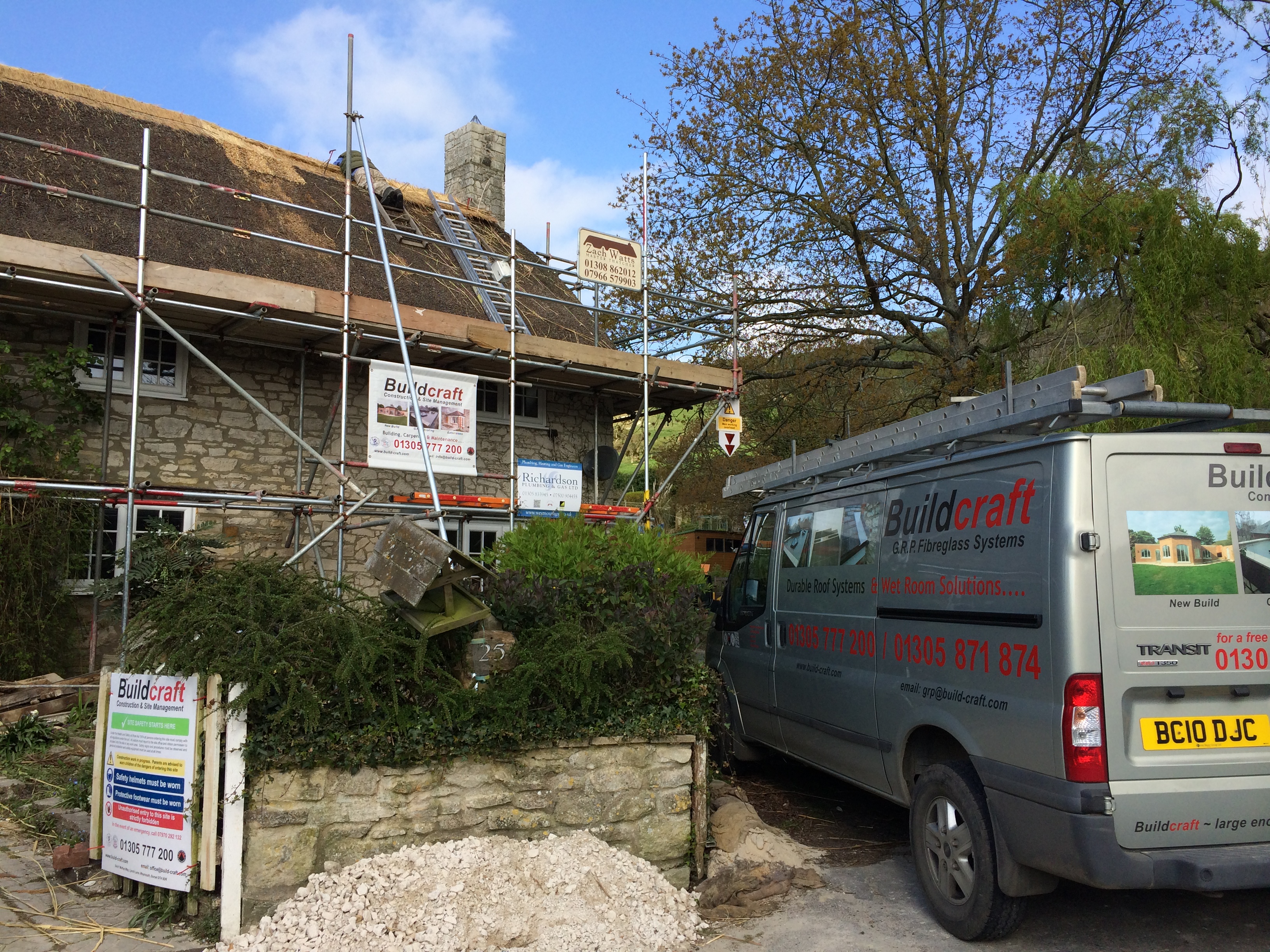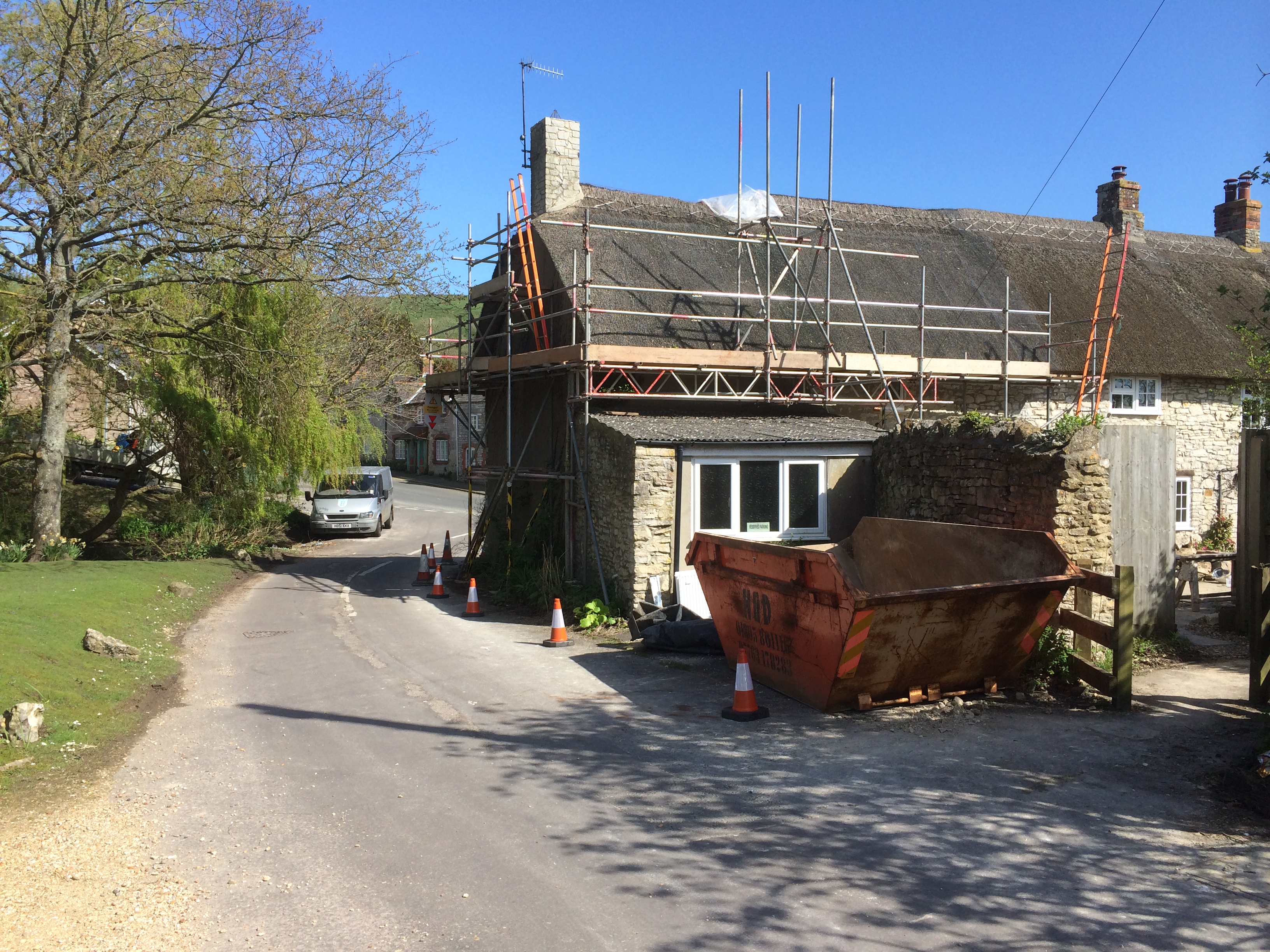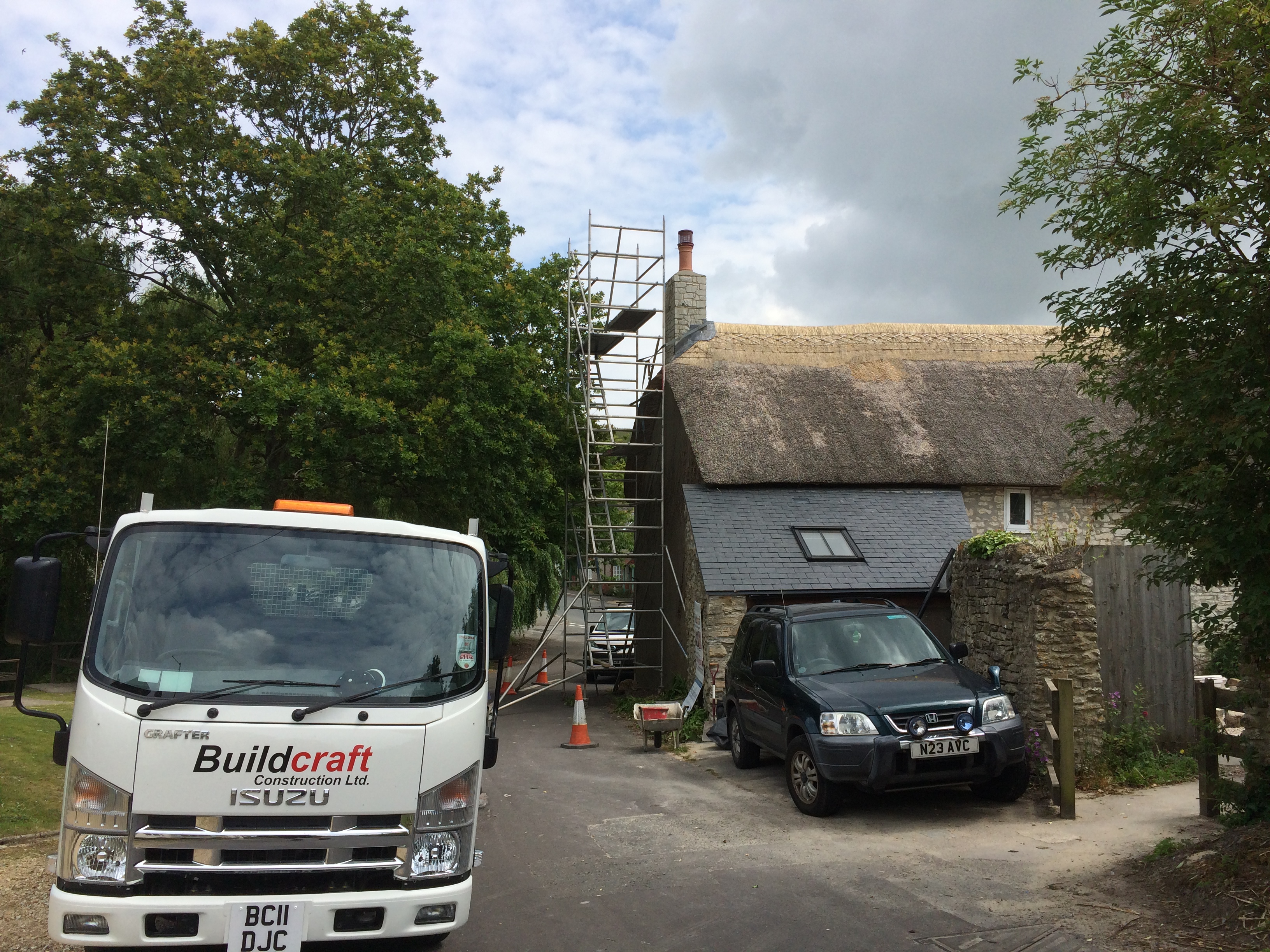 Above, the existing corrugated asbestos roof sheeting to single storey extension was removed by licensed contractors, then a new roof is constructed incorporating a Velux conservation roof light and then covered with natural slates.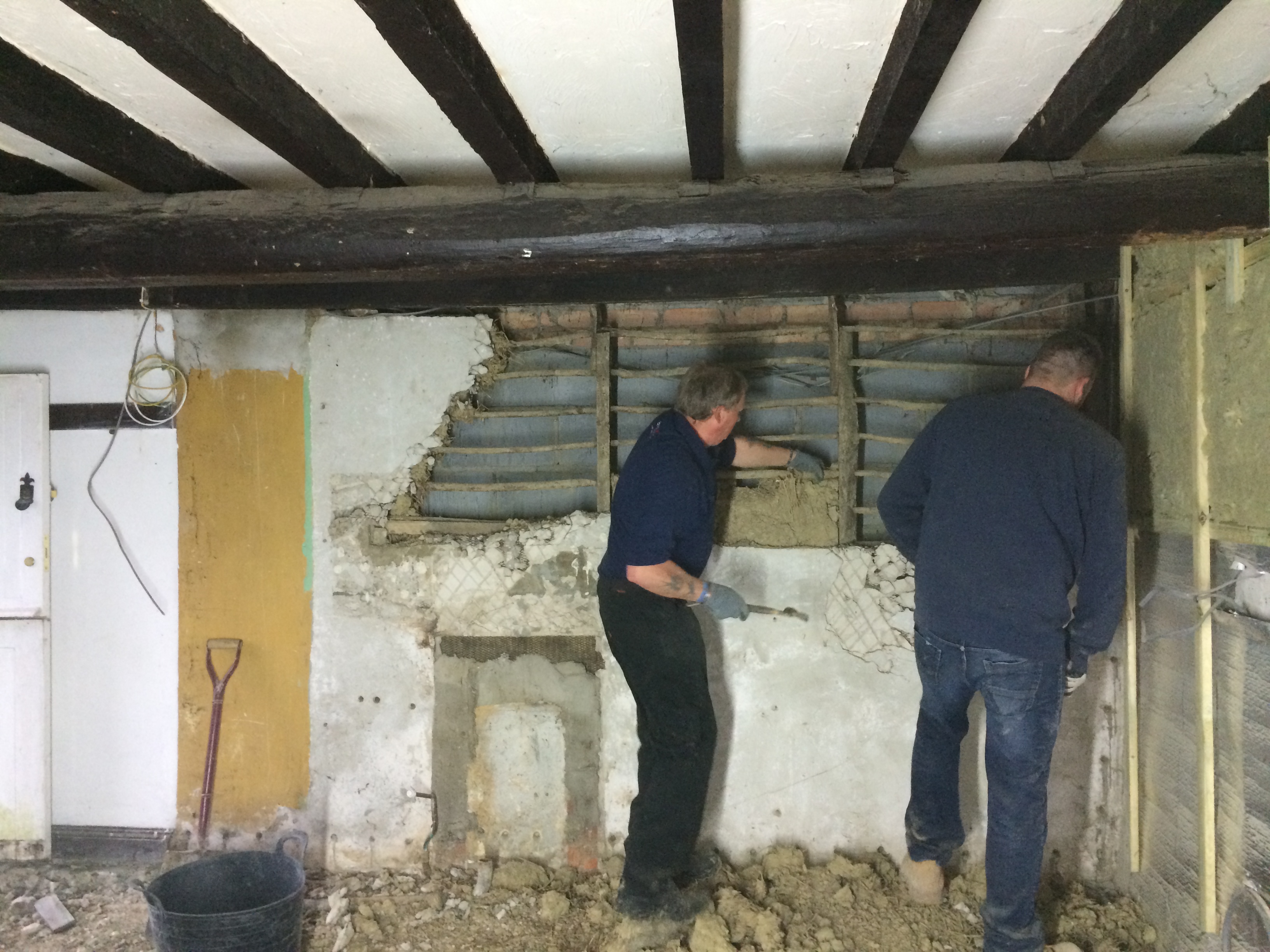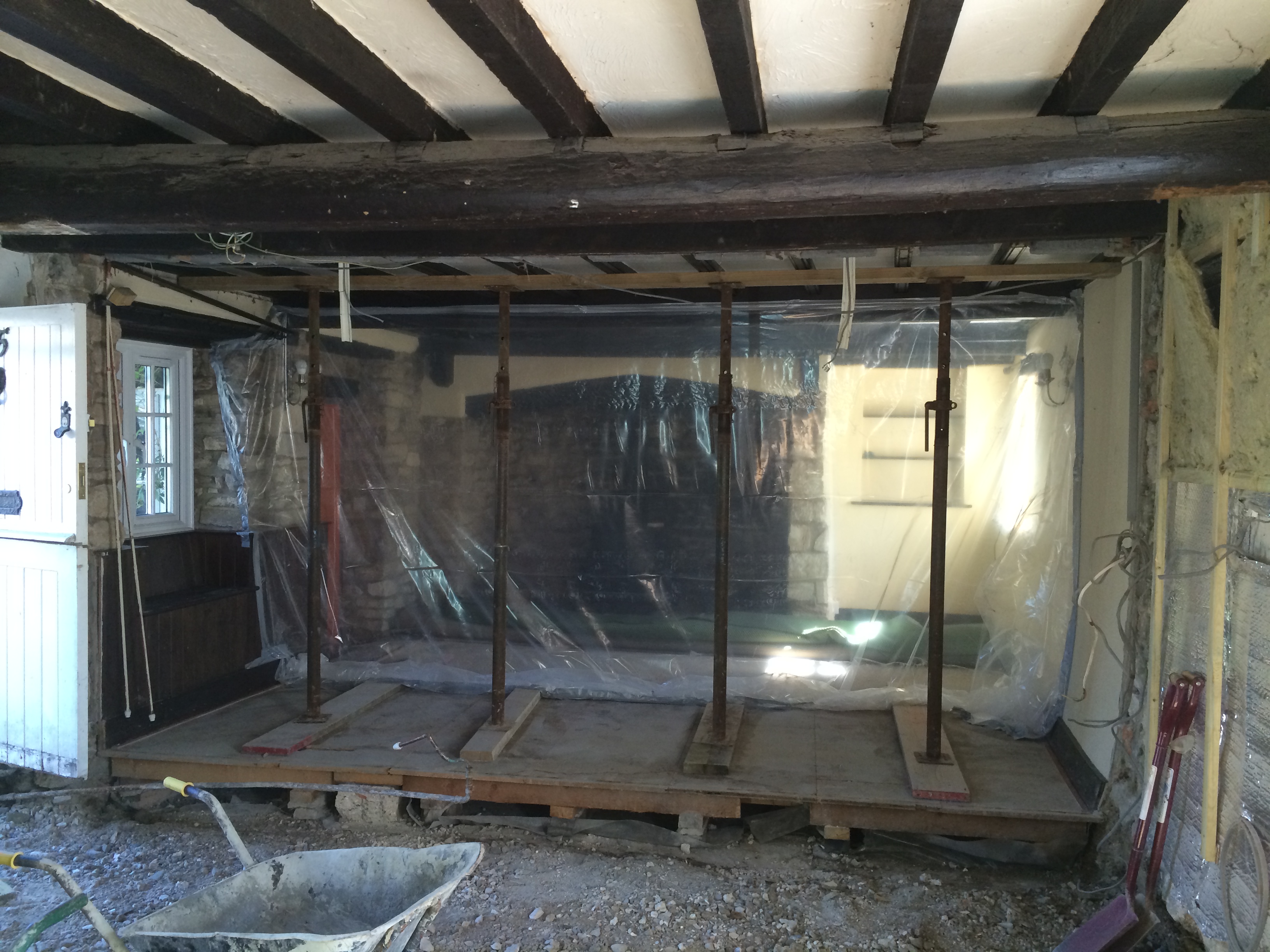 Above: the original dividing party wall is removed to open up into one large lounge.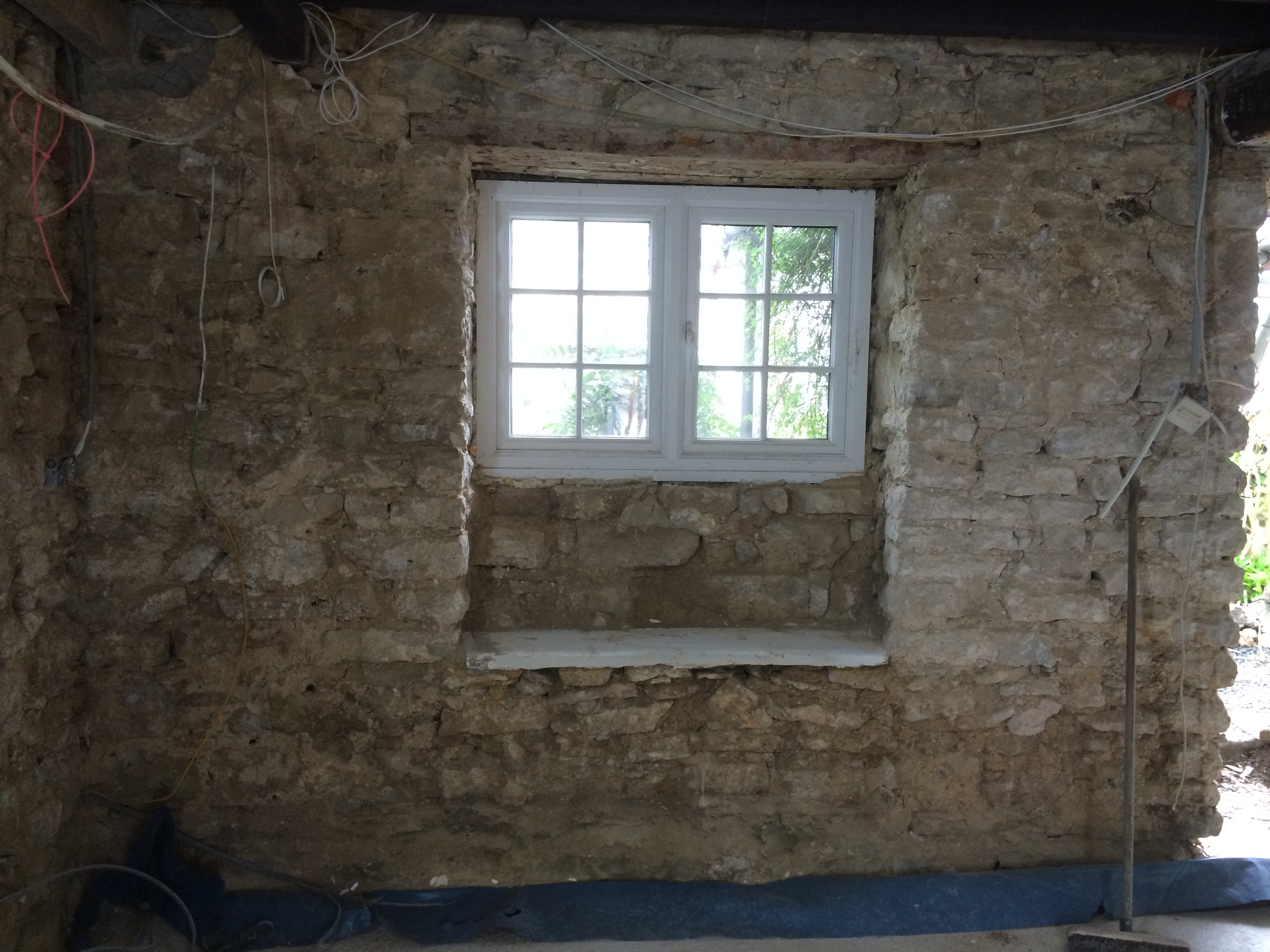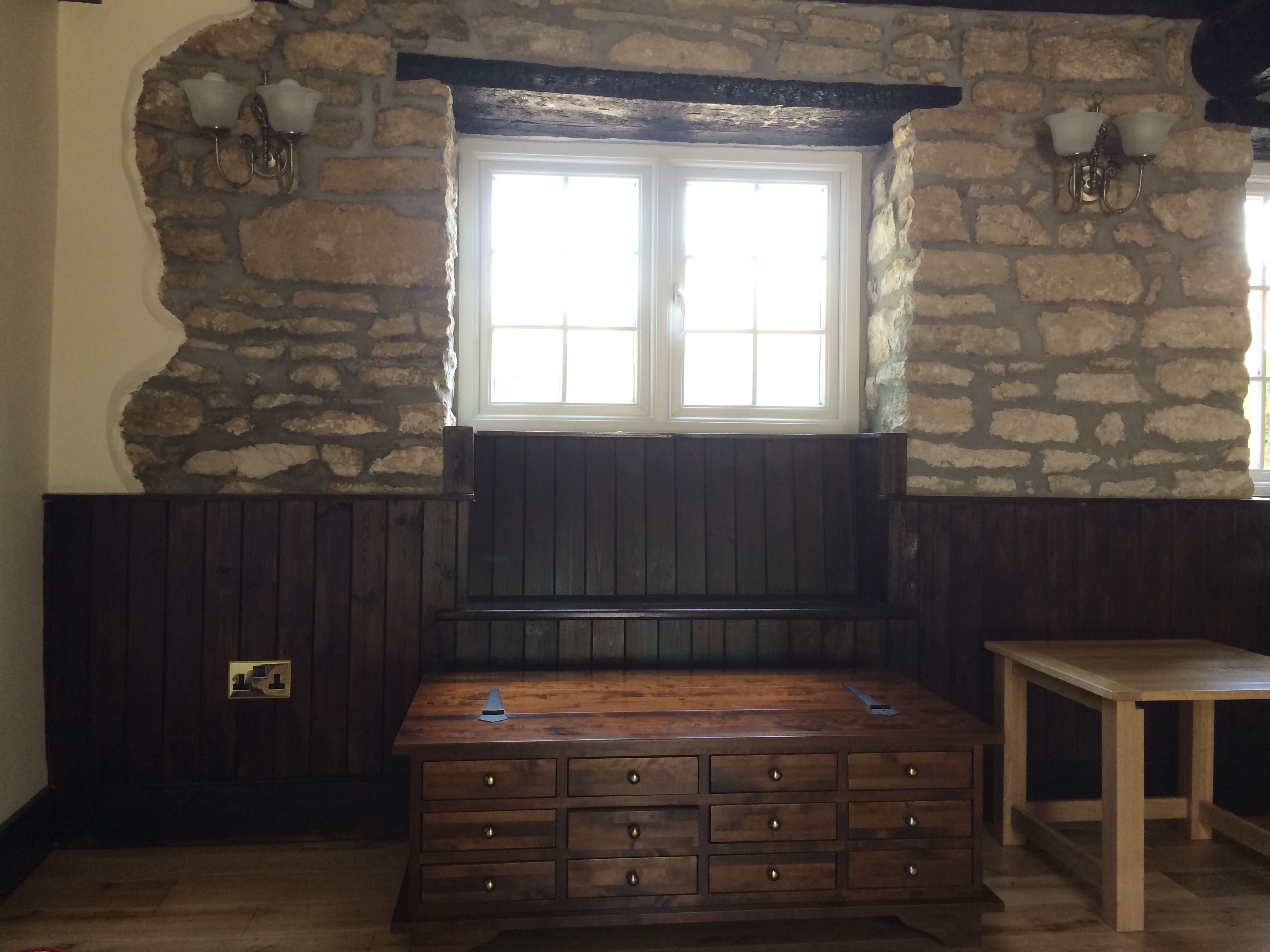 The internal walls were repointed and finished with vertical T &G cladding and bespoke window seating.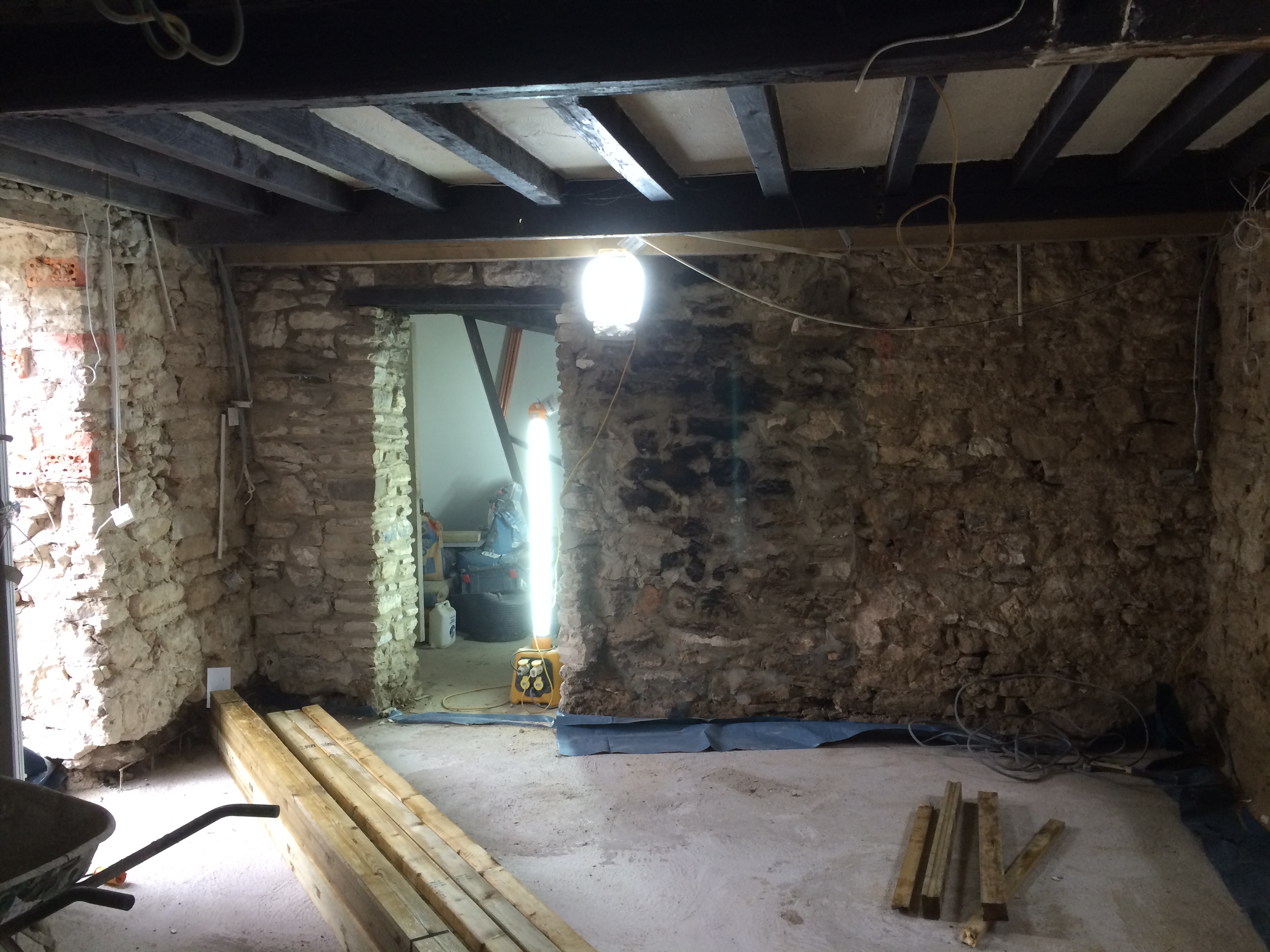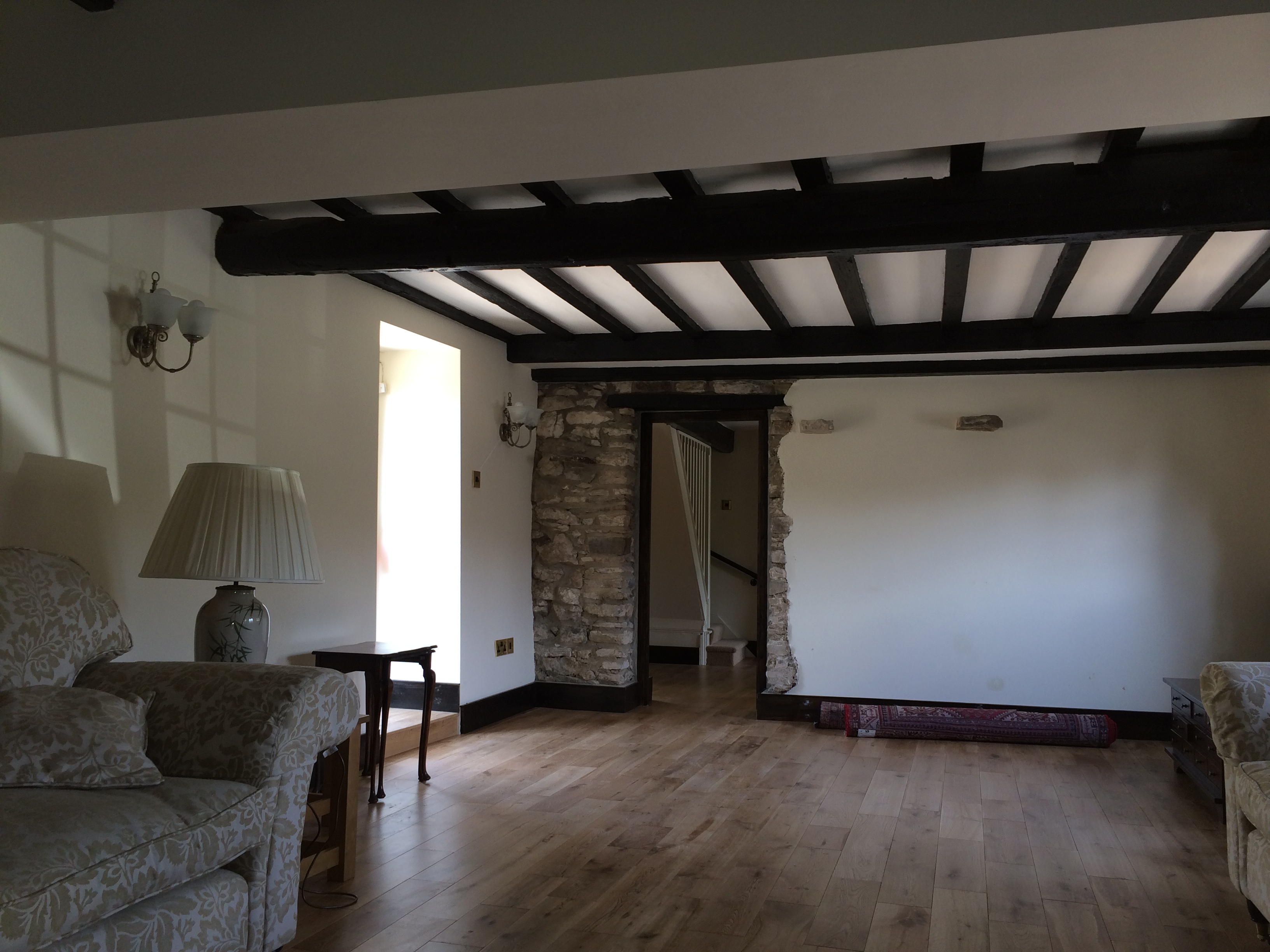 New insulated concrete floor installed, re-plaster walls with exposed stone, completed with solid oak flooring.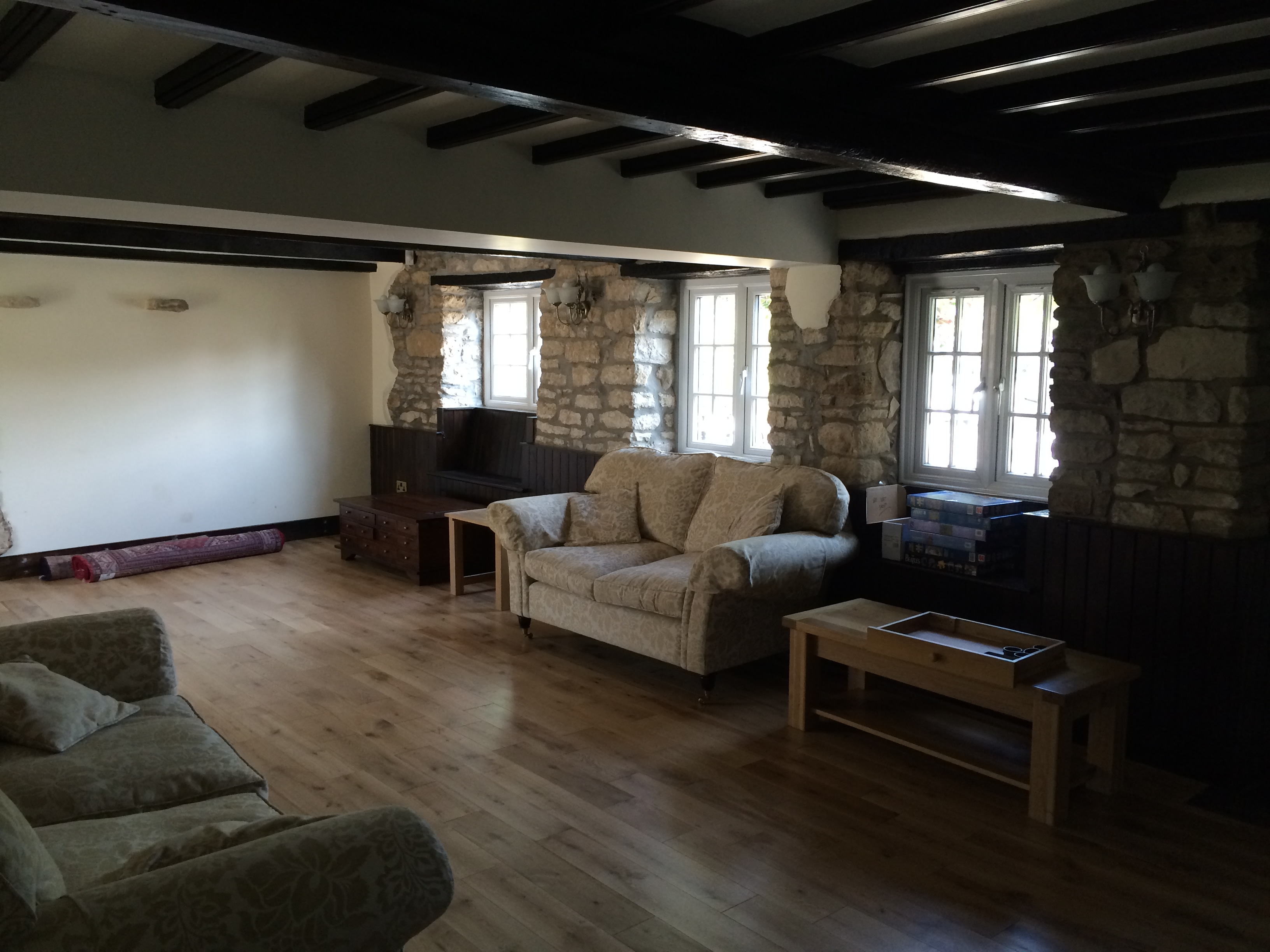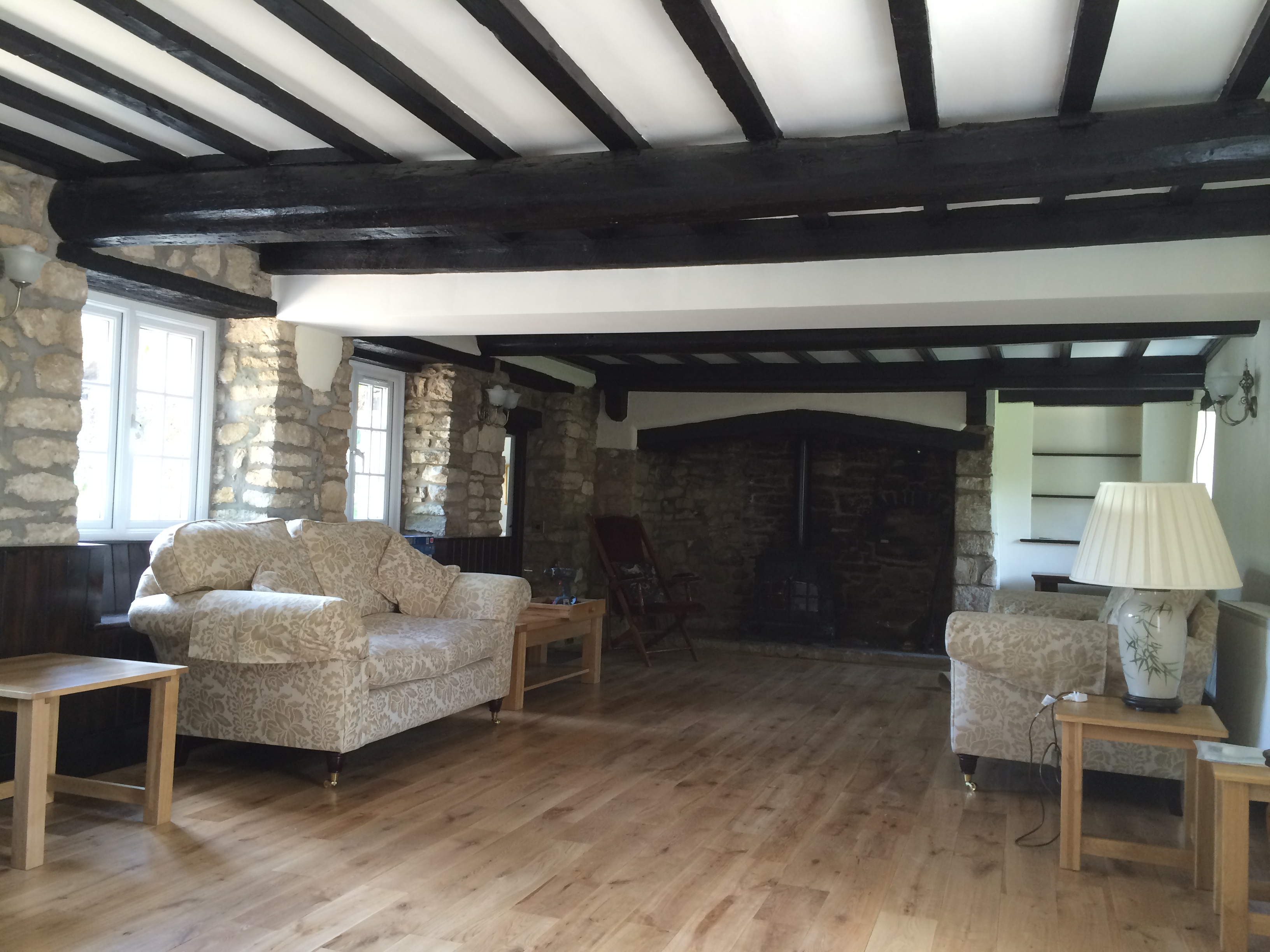 Above: Renovated cottage completed in Portesham Dorset
The following case study shows various stages in the renovation of a house in Street, Somerset. The property was completely gutted, leaving only the external fabric, 1st floor joists and the roof structure.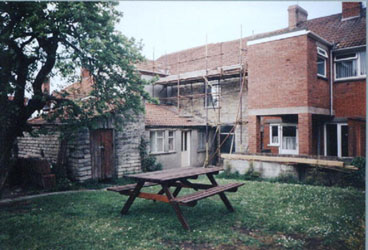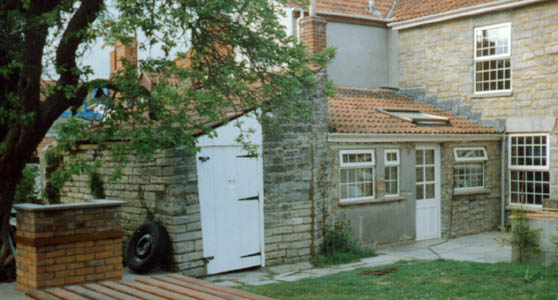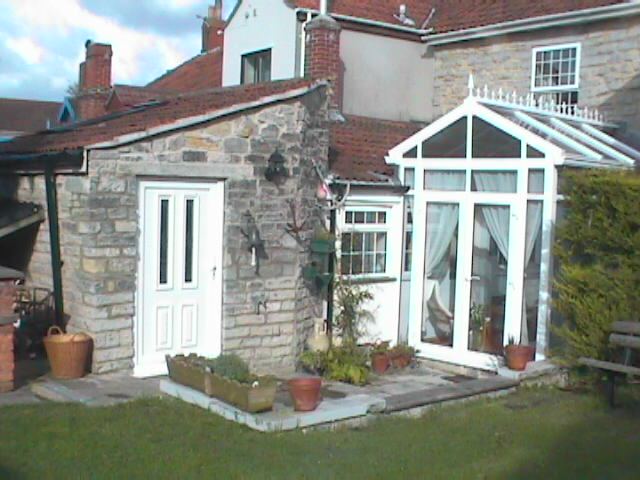 Above; the renovation stages of a cottage.
The timber ground floor to the lounge was removed because of dry rot cause by insufficient under floor ventilation.
All of the old plaster and lave ceiling was removed to expose the ceiling and floor joist to the roof and 1st floor. Any decayed timber was removed and replaced with timber timber.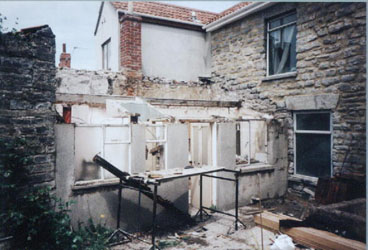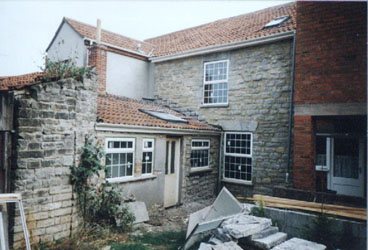 Above; the construction of replacement roof for the kitchen.
These were then treated with Fungicide/insecticide (water based) and any bulk timbers i.e. purlins large joists were treated with the Deep Kill paste.
Then all the internal plaster was hack off and removed to exposed the stone walls, then repointed with an water inhibitor to protect against lateral moisture penetration, before all external walls and internal abutment walls were chemical injected, before the walls were replastered using a sand cement based mortar with additional water inhibitor to maximize the protection from external elements.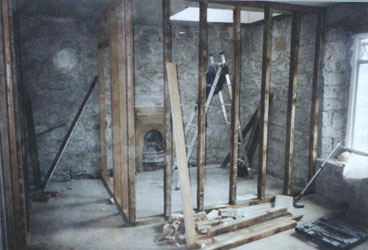 Above; the construction of new internal partitions.
The property were rewire, replacing the mains fuse board with R C.D. Trips. The mains cold water and gas supplies were renewed and buried below the ground floor.
New ground & 1st floor layouts were designed by myself to incorporate a 1st floor bathroom and a ground floor shower/cloakroom, without spoiling the character of the building.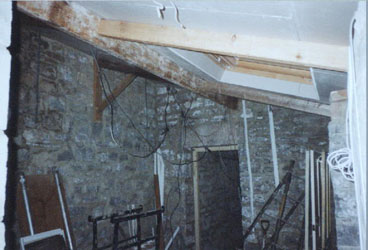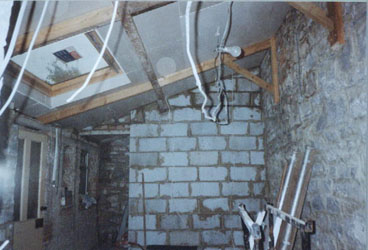 Above; the construction of new internal partitions.
Where new rooms were formed having no daylight, roof lights were installed to transform the rooms completely.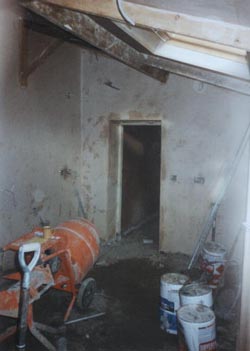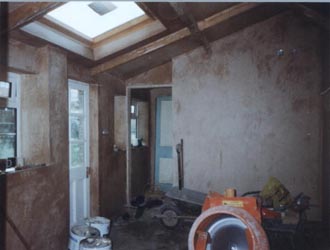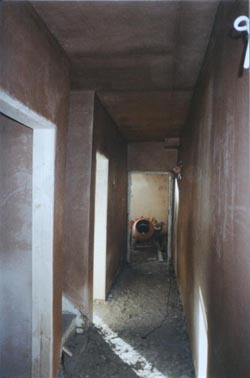 Above; sand/cement mortar with Sovereign waterproofer applied, before the finish skim coat was applied.
A new ground floor was laid, constructed with a damp proof membrane and concrete slab.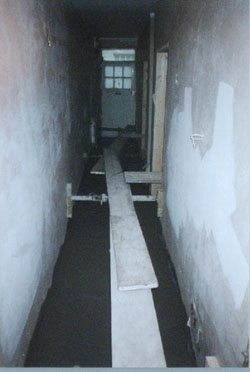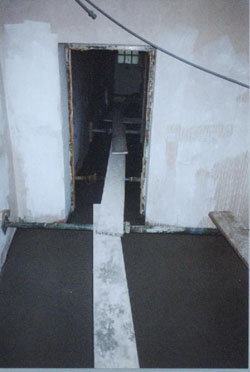 Finally new skirting boards and dado rails were fitted, all pre finished in antique pine wax.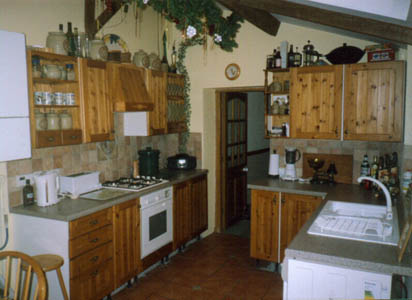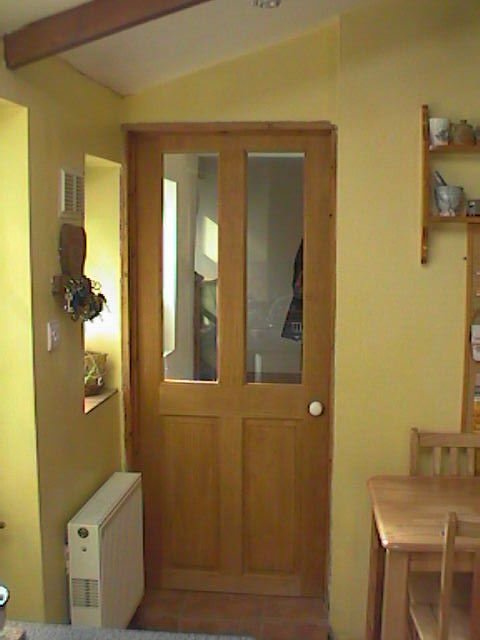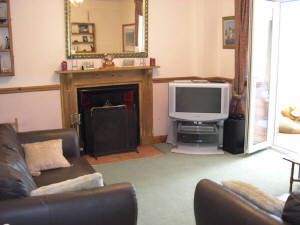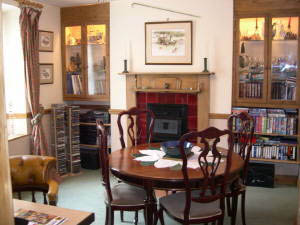 Above; completed internal views.
All of the original features i.e., cast iron fire places, pine panel doors e.t.c were salvaged for restoration before being refitted back into their ordinal positions, keeping the fabric intact.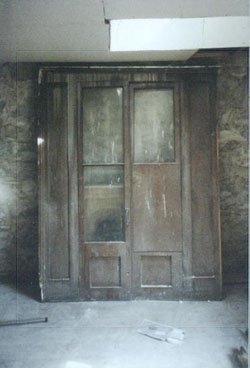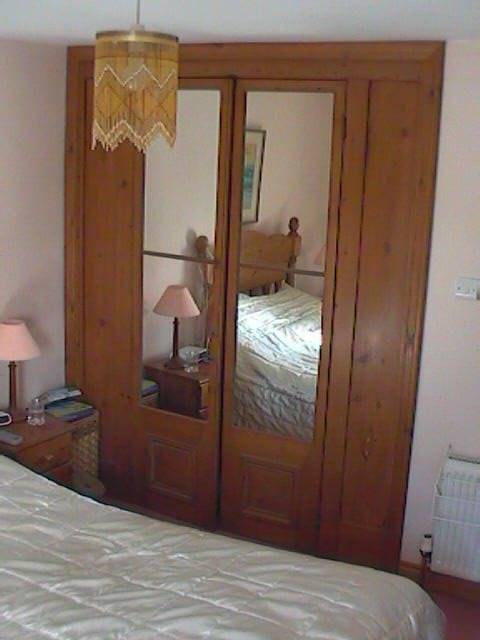 Above; a pair of salvage original pine ward rode/cupboard door frame
Most of our renovation project will have a detailed specification and full set of working drawings, complied by the client's architect or through our Project Management Services, which will enable us to provide a written quotation.
One thing you must remember; not all renovation projects are straight forward, throughout the project unforeseen works can be uncovered and may required further investigation whist the project is underway, so we recommend client's have contingency fund.
PLANNING & BUILDING REGULATIONS LINKS
Mendip District Council Introduction to the Building Regulations HERE
South Somerset District Council Web Site HERE
West & East Dorset District Council Web Site HERE
For a free quotation Telephone (01305) 777 200
Email: info@build-craft.com
Images & photographs are for illustration only.
Health & Safety information is available on request.

Copyright © Buildcraft Construction Ltd. 2010-2018. All rights reserved.